The Best Time Of Year To Visit Clearwater Beach To Avoid The Big Crowds
Caitlyn Knuth , Dec. 13, 2022 11:05 am EST , 326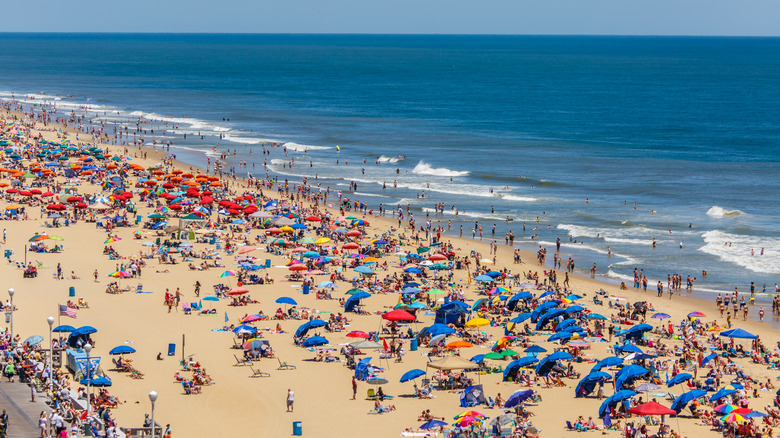 A well-deserved beach getaway is something that's often highly anticipated by travelers. Time under the sun and on the sand can be as refreshing as it is fun for adventurers of all ages.
Those who have decided to make their way to Florida for vacation will find destinations like Clearwater Beach are popular stops year-round. This barrier island hosts exciting attractions to check out like Pier 60, Sand Key Park, and easy access to Caladesi Island State Park. However, it's typically the stunning shorelines that act as the impressive centerpiece for vacationers.
The idea of a trip to Clearwater Beach should be revitalizing. Instead, the reality of heading this way amid the high travel season can make for a much different reality. Whether you're a traveler who struggles with crowds, or you're simply not prepared for the unexpected chaos of a major tourist influx, the stress is real. Dealing with daunting crowds can certainly take the shine off what should be a relaxing beach adventure.
To avoid travel anxiety and a sense of wasted time that can come with big crowds, it's important to consider your trip timeline carefully. Certain times of year will typically offer up a more peaceful experience in Clearwater Beach. Knowing how to pinpoint those timeframes will leave you with far fewer tourists to contend with during your stay.
Consider travel trends and location logistics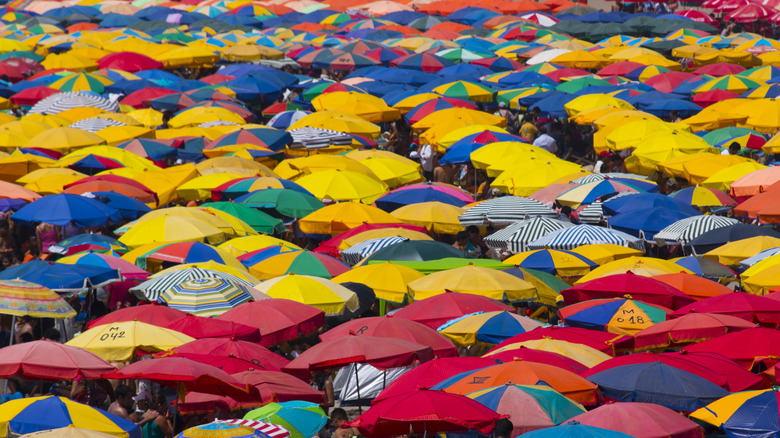 The geography of Clearwater Beach provides some good insight into why planning an off-season trip this way is worth your while. In total, Clearwater Beach is just under 3 miles long and no more than 3 city blocks wide. These measurements may come as a surprise to those who haven't visited here before.
The compact nature of the island means that visitor numbers make a big difference in the atmosphere travelers can expect to encounter upon arrival. Taking time to consider seasonal travel trends can help visitors avoid crowds that might diminish the fun.
If you're not one for large groups, you're going to want to avoid spring in Clearwater Beach. March, April, and May make up the season when spring breakers flock to the island in droves.
The winter months of January and February see fewer visitors taking to the beaches, but the influx of tourists is still fairly high. That's because this time of year, snowbirds and part-time residents come to Clearwater Beach to settle in far from the snow and cold.
Summer in Clearwater Beach is often the busiest time of year thanks to school vacation schedules and planned family getaways. According to Weather US, August ranks as the warmest month of the year in Clearwater Beach. Large crowds typically dominate the shorelines in June, July, and August alike. These numbers don't begin to fall off until the end of September in line with the warm weather trends and academic calendars.
Find your way to Clearwater Beach in the fall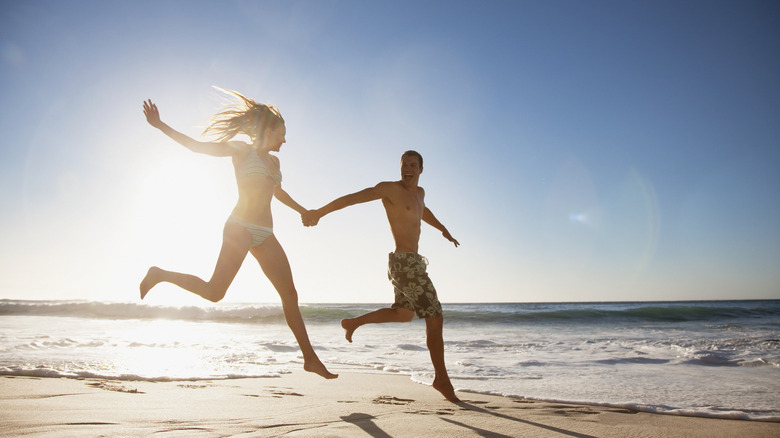 Eliminating busy spring, summer, and winter travel plans leaves fall as a fantastic time of year to head to Clearwater Beach and avoid the crowds. According to Visit St. Pete and Clearwater, Both October and November make up this travel season which also enjoys lower humidity levels in addition to far fewer tourists.
Temperatures in the 70s and 80s make fall in Clearwater enjoyable and comfortable for travelers too. It is important to note that this time of year is well within the parameters of the annual Atlantic hurricane season as defined by the National Hurricane Center. While crowds are thinned, keeping an eye on the weather is important to make it a safe and memorable stay!
Another perk of traveling to Clearwater in the fall is that prices tend to drop. Before the December holiday rush hits, visitors on a budget will likely find their money goes further when there aren't so many others at the local shops and attractions. That means more time at places like the Clearwater Marine Aquarium or enjoying dolphin spotting tours while you're in town.
Lower visitor numbers, inviting temperatures, and below-average pricing are all good reasons to make your way to Clearwater Beach this fall. Avoid the big crowds and feel free to enjoy yourself! After all, that's what vacation is all about.