The Best Time Of Year To Visit Norway
Matt Berry , Dec. 3, 2022 3:00 pm EST , 1,502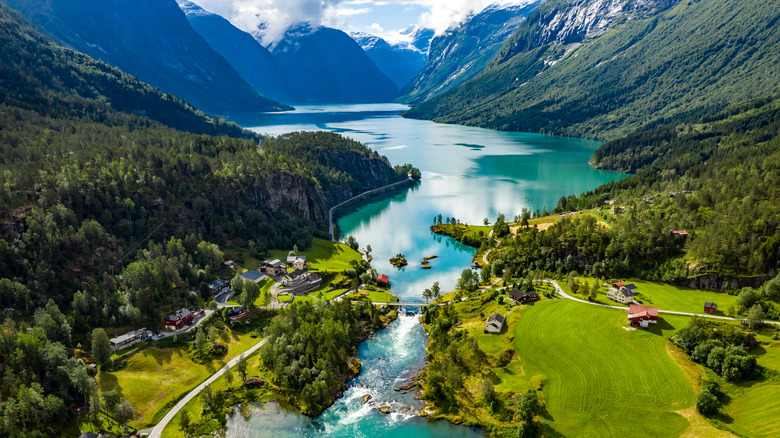 Norway is beautiful. When it comes to its natural splendor, the Nordic country is almost surreal. For most, however, Norway is also associated with cold, dark, and wintry winters. While there's some truth to that, Norway is also warmer than its Nordic neighbors.
According to Science Daily, Norway is on the same latitudes as Northern Siberia, Northern Canada, and Greenland. However, due to the warm waters of the Gulf Stream, Norway doesn't typically get insanely cold. Winter is definitely winter, but spring blossoms quickly.
When considering the best time to visit Norway, the summers welcome the most ideal weather. With this weather, however, Norway also welcomes an influx of visitors. If you're planning on visiting Norway but are not a fan of crowds, springtime is probably your best bet.
In the spring, you can comfortably explore the fjords in the North and West, hike around Bergen, or explore from Oslo. Just bring a sense of wonder and a light jacket.
Explore Norway's fjords in springtime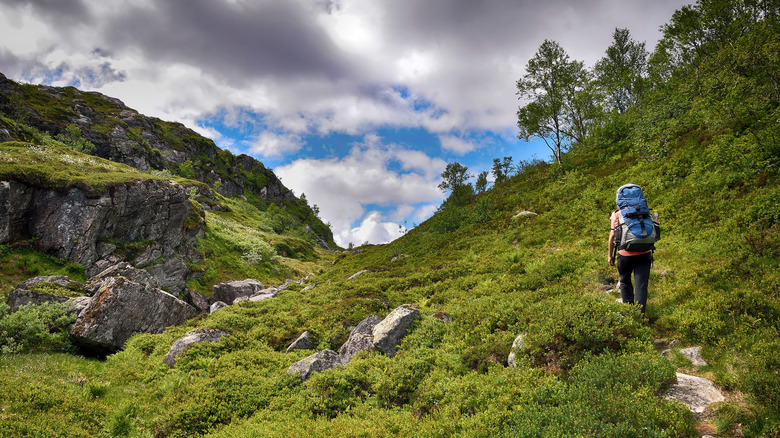 According to The Times, the ideal time to explore Norway's fjords is between the months of May and June. Due to the warm weather, blossoming wildflowers, and thinner crowds, taking a cruise through the glacier-carved fjords is a memorable experience.
Fjord Norway assures visitors that springtime, although not as warm as summer, offers comfortable weather for experiencing Norway's fjords. While inland Norway remains colder for longer, the western coast (because of the aforementioned Gulf Stream) warms pretty quickly. And due to inland ice and snow melt, the waterfalls during spring are also more dramatic.
From Bergen, you can easily access fjord excursions. However, if you plan on staying closer to town, you can also spend the day (or a week) hiking around Bergen. Per Visit Bergen, the charming coastal city is flanked by seven mountains. The trails around and up these mountains offer sweeping views and dramatic landscapes for hikers of all experience levels.
Stay warm taking the Flam Railway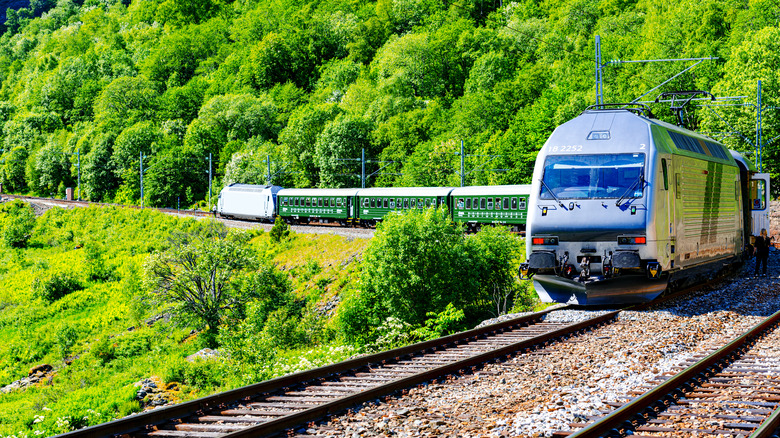 If you feel the springtime weather is still a bit too brisk, there's a foolproof workaround to explore Norway's natural beauty. Take the Flam Railway! It's considered one of the most beautiful railway lines in the world, per Visit Norway.
The Flam Railway can be accessed off the Bergen Line, which runs from Oslo to Bergen. This means, from Oslo, you can explore some of Norway's western fjords from the comfort of your train seat. The Flam Railway runs through multiple tunnels, around dramatic mountainsides, and past springtime waterfalls. The experience is truly unique.
While we focused on the subjectively "best" time to visit Norway, we should mention that Norway is an awesome place to visit throughout the year. The midnight sun in summer is something to get used to, and the Northern Lights that dance through Norway's autumn and winter is something you'll never get used to. To experience the auroras, however, you'll need to pack a heavier jacket.