Build The Perfect One-Day San Diego Zoo Itinerary
Lexi Kassler , Feb. 12, 2023 11:00 am EST , 298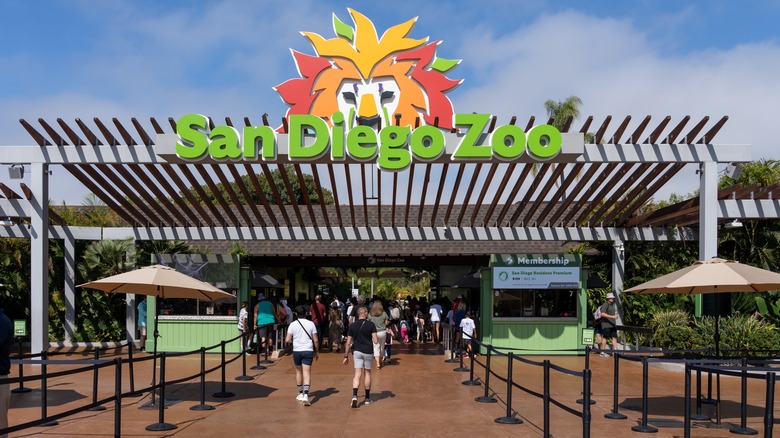 The sprawling city of San Diego is absolutely jam-packed with things to do. From exploring the gas-lamp quarter to lazing on the amazing beaches to hanging out in the adorable village of Del Mar, there's no way you'll run out of activities to keep you entertained. One of the best activities to do — regardless of whether you're flying solo, as a couple, or on a family outing — is taking a day to explore the vast San Diego Zoo. In fact, this is one of the most popular attractions in all of Southern California, right up there with Disneyland, SeaWorld, and Universal Studios! This is largely due to the zoo's beautiful landscapes and its diverse array of animals with over 650 different species to discover.
With so much to see and so many fun activities inside of the park itself, it's really no wonder why millions flock to the zoo every year. You can even take part in educational activities like guided tours, interactive exhibits, and fun events throughout the year, where kids and adults alike can learn about wildlife conservation while having a blast. While some visitors take an entire weekend to explore every corner of the park, it's very possible to see all the best stuff in just one day. But with so much to see and do, how do you decide where to go and what to skip? If that's you, we have the perfect one-day itinerary for you.
How to find and navigate your way through the San Diego Zoo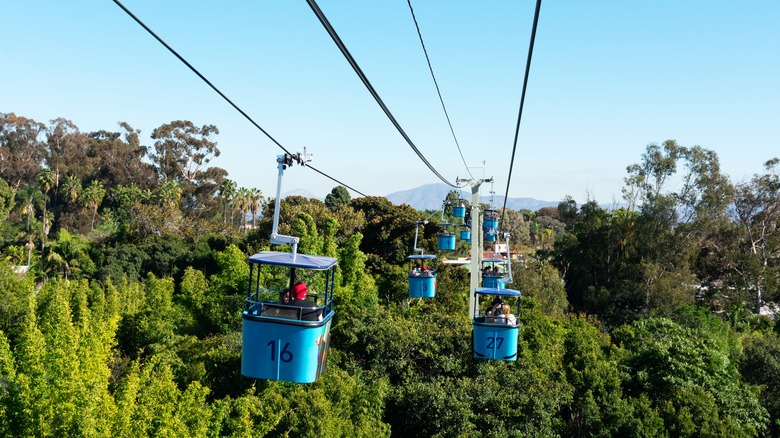 You might be surprised to learn that the San Diego zoo actually sits in the heart of the city in the nation's largest urban cultural park, Balboa Park. Here you'll find many amazing museums, botanical gardens, tasty restaurants and bars, and even shopping to do after you've had your fun at the zoo.
Though the area is quite large, the San Diego Zoo is thankfully very easy to navigate. You can download the map of the zoo in advance or grab the app for even greater convenience and keep track of where you are in the park and where you want to go next. To make the most of your time, head to the park early and hop on Kangaroo Express Bus to zip around the popular exhibits. Finally, it's recommended to start your journey at the back of the park at the highest elevation so the majority of your walking will be downhill. To get there you should take the Skyfari Tram giving you a fantastic bird's eye view!
To save time at the entrance and money in your wallet, the San Diego Zoo offers discounts for those who purchase their tickets in advance online! You will also want to bring your own food or snacks. Besides saving on overpriced food, there's nothing worse than getting hungry in the middle of the park and not having a good snack to tide you over until the next meal.
What to see and what to skip at the San Diego Zoo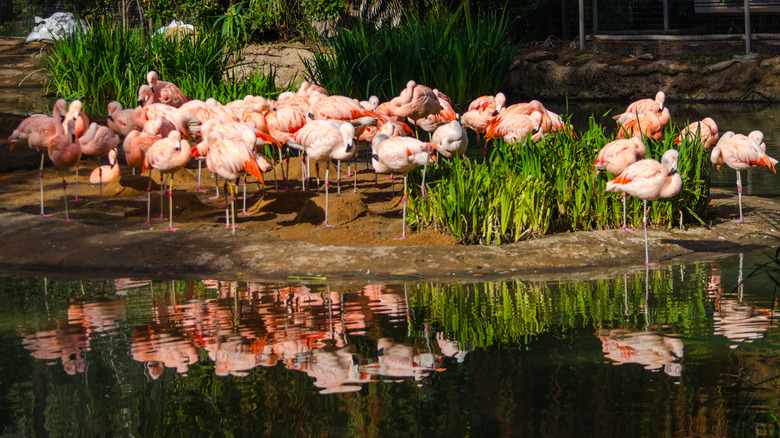 Deciding on what animals you and your group want to see will come down to personal preference but that doesn't mean you can't still optimize your time and make sure everyone gets to tick off their must-see animal or animals.
If you want to avoid wasting any time, you may want to consider skipping the shows the zoo puts on. While they can be very cool and it can be tempting to take a break and sit down for some entertainment, your time will be much better spent actually seeing the animals up close. If you really need a break, grab a bench at one of the exhibits, drink some water, and do some people-watching (another zoo animal you won't want to miss).
Be prepared to get lots of sun — it is sunny San Diego after all! While you may have some cloud cover in the early morning, the afternoon sun will inevitably break through. To escape from the rays for a bit, head to some of the indoor exhibits including the aviary and the Wildlife Explorers Basecamp. Here you'll get a bit of reprieve from the sun and if you have young ones with you they'll love all the fun activities there geared toward their age range.